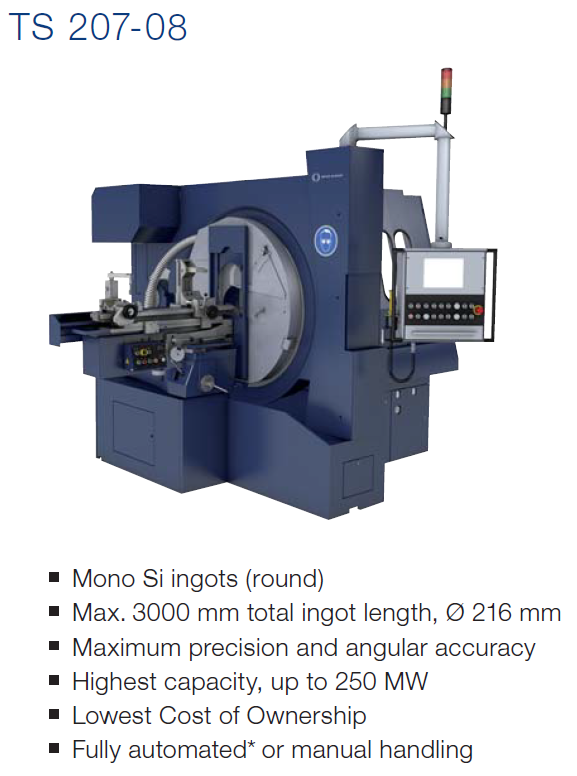 Description:
Retrofit a mothballed Inner-Diametersaw type TS-207.

Siemens S7-1500 CPU, 7 Kollmorgen servo-axes. Coordinated motion.

Customer:
ProIvent A/S Teknologiudvikling
Status:
Closed
Scope:
500 hrs, 2018/04/01 to 2018/10/30
End-customer procured a mothballed saw from Meyer-Burger after ProInvent projectmanager, and myself inspected the equipment. The saw would provide an upgrade of processing capabilities.
Prior to storage the saw had never been commissioned, but had been in a wooden crate in outside for 7 years after production. Task was to make it run, with new partial mechanical design, and completely new PLC and and servo-control. The amount of parts that could be reused was unknown, but parts were in good shape.
The critical part, the Air-Bearing was in good shape after inspection, and project got a green light.
Project ran slightly over budget on software, but was succesfull. The ID-saw is now in full production at end-customer. The saw runs with very low kerf-loss, high feedrate, and produces superior surfaces on ingots.